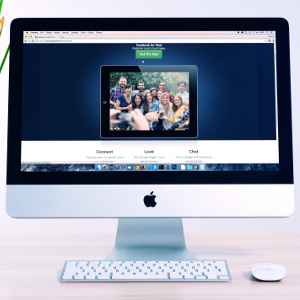 An effective web presence lets the public know that your firm is qualified, trustworthy and open for business. It's also one that tells prospects and clients—not to mention journalists, publishers, conference organizers and potential alliance partners—that your know-how is exactly what they need. Besides all that, the more discoverable you are on the Internet, the easier it is for people to reach you.
Service descriptions
The first thing many prospective clients need to know is who you serve and the specific problems you solve. Bosscat reviews existing materials and debriefs subject matter experts to produce service descriptions that convey value in the plainest possible language. We also can post the pages to your website or provide the content so your webmaster may do so.
Professional bios
A professional bio tells clients who you are and why they should listen to you. We write long bios for firm websites, short bios for speaking engagements and LinkedIn pages and mini bios for things like author bylines. We also can produce more creative bios (such as practitioner Q&As) and set these up on your website.
Social media messaging
Social media boosts the reach of your news, events, publications and more. Bosscat can set up pages on sites such as LinkedIn to promote your firm, practice or service line. We also can create a process for sending out messages on a regular basis. Finally, we can write the messages themselves and either provide them to your social media team or post them for you and report on the results.
Web page setup
A website is your storefront and home base. Bosscat writes website content based on any materials you already have (we don't mind if they're messy) along with input from your team as necessary. We also can provide a site structure, wireframe and other instructions for your web team. Finally, we can post the content online via your preferred content management system (CMS).
Blog development
Blogging platforms are inexpensive, readily available and much more sophisticated than they used to be. Bosscat can help you set up a blog that's consistent with your firm's branding and presents your publications in a logical fashion. We also can manage the blog for you or train a staff member so it can be done internally.
Search engine optimization (SEO)
SEO is simply setting up your website so that search algorithms can figure out what each page is about, making it easier to attract "walk-ins"—prospective clients who find you online. Bosscat can optimize your website on the back end or provide input for your own web team to do so. We also can identify ways to improve the content on your site to raise your online profile even more.
Digital Marketing Insights