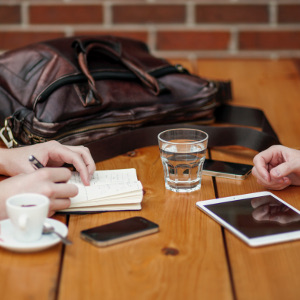 A strong sales support process eliminates downtime spent foraging for assets or generating leads. It also helps with onboarding and cross-selling via access to reference materials. Finally, sales support enables consistent performance by providing a common framework for responding to client service opportunities.
Direct marketing
Direct marketing gets your value proposition in front of named industry executives. Bosscat can build contact lists, write personalized sales letters, conduct outreach via postal mail and/or email, track activity and follow up. We also plan and execute ongoing campaigns.
Solution briefs
A solution brief is a "cheat sheet" to support those in client-facing roles. It describes a single service offering plus the business need it addresses, target clients, typical outcomes and more. We can define and position service offerings with minimal impact on your subject matter experts' time and format everything neatly in a Word, PowerPoint or PDF document. We also can post the information to your SharePoint or public website.
Win announcements & reports
Bosscat documents the reasons behind a won opportunity so you can share them with the rest of the firm. We debrief practitioners and client sponsors, then integrate the information into a cohesive report for your management team. We can also set up win stories for distribution via email or internal website.
References & qualifications
Keep your functional and industry qualifications current and ready to use. We capture key information about prior engagements and make them ready for use in sales decks and proposals. All we need to move forward is some idea of what the project was and contact information for the onsite project manager (plus anyone else you might want us to talk to).
Paid search ads & landing pages
Paid search is a way for prospective clients to find your firm, practice or service when they search for help online. Bosscat can help you navigate Google AdWords for targeted promotions. We write ad copy, develop keyword lists and craft website landing pages. We also can set up and manage campaigns in Google AdWords.
Insights
This story is interesting. Some believe the accounting profession is under threat from online labor platforms. The author argues that ...

Buyer personas are one of those consumer marketing constructs that the clueless keep trying to graft onto B2B services. A persona ...