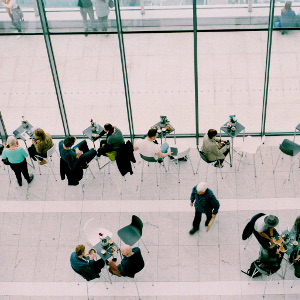 Marketing operations consists of all the routine tasks that make your programs go. These tasks include things like managing sales opportunities, distributing email updates, sending people the information they request and tracking who opens and responds to your emails. Thankfully, it's become much easier and cheaper to automate all this. The issues to settle upfront are what processes to establish, which tools you want to use, how to tie them together programmatically and how to use the information they provide to help improve the business.
Vendor selection
There are a lot of sales and marketing automation vendors. They describe themselves differently but their solutions often overlap. Bosscat doesn't owe anything to vendors, so we judge each solution on its own merits. We help you zero in on the ones that make the most sense for your budget and what you need to get done.
Configuration
Most productivity software has moved to the cloud so you needn't worry about installation, but setting it up still takes a bit of effort. Bosscat creates templates for your newsletters, webinar invitations, sign-up forms and so forth. We also consolidate account and other data from multiple sources, clean it up and load it into your applications. Finally, we can customize the applications to enable your unique processes.
Application integration
The big three revenue support tools are the content management system (CMS) for your website and blog, the customer relationship management (CRM) system for your account activity, and a marketing automation program to manage your communications and lead generation campaigns. The last thing you have time to do is manually close the gaps between them. Bosscat can transform API-enabled solutions so they communicate and auto-sync with one another, leaving you with an integrated marketing automation software suite.
Marketing analytics
Automated marketing tools capture a significant amount of data. From this data, Bosscat extracts insights that remove some of the guesswork from your marketing initiatives. We can provide the information in a report, presentation, infographic or video for you to share internally. You'll gain a better understanding of what your clients are looking for and how they're responding to your outreach.
Campaign development
Broaden the reach of your thought leadership by giving existing and prospective clients multiple ways to find it. A single thought piece can go into your newsletter, be posted to LinkedIn, excerpted on Twitter, offered for pickup at live events and used as the basis of a webinar. Bosscat can work with you to come up with topics, create a campaign calendar, execute the campaigns and track the results.
Marketing Operations Insights