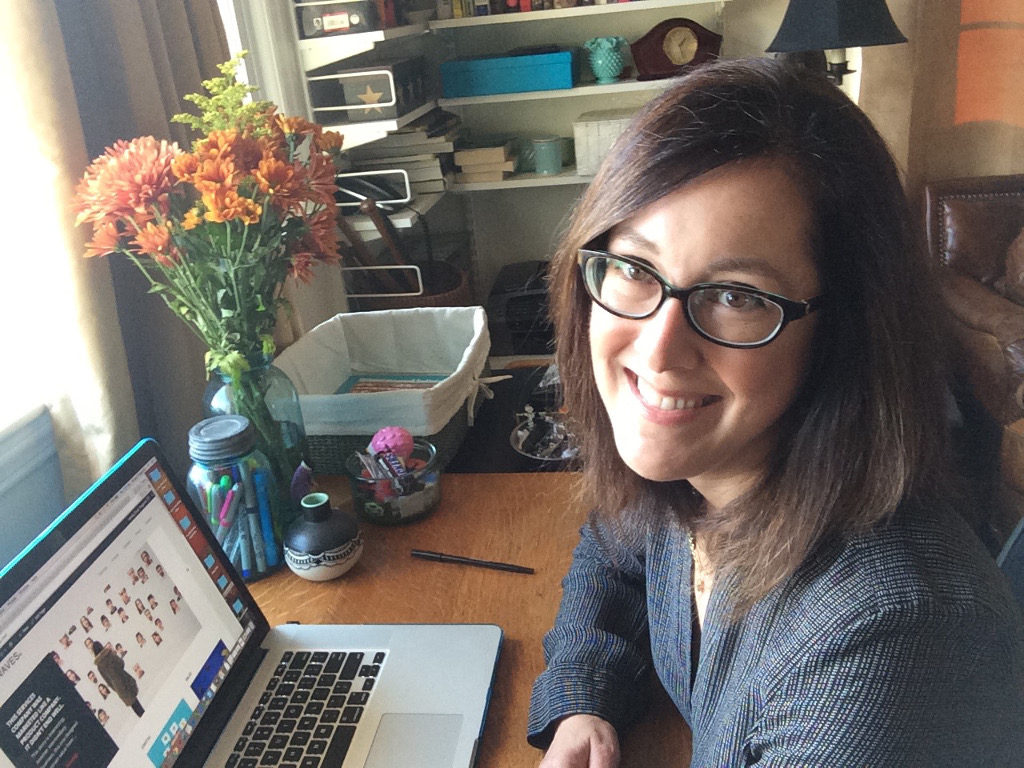 I'm Susan Fitzgerald, a marketing consultant and the managing director of Bosscat Group. Bosscat is an outsourced marketing firm that supports clients in accounting, consulting, technology and other business-to-business (B2B) services. If your job is to solve problems for other businesses, my job is to help you do more of it.
Visit my LinkedIn profile
See a selection of client deliverables
A Brief Background
I have a BA in literature and an MS in information technology, an admittedly unusual pair of credentials that set me up to communicate the value of technical, often abstract services and solutions. And for 20-plus years, that's just what I've done. I have tenure in public accounting, management consulting, IT services, enterprise software and systems integration firms. You can learn more of my story here.
I'm based in the Washington, DC area and serve clients across the US. If you'd like to connect, shoot me an email via my contact page.
Businesses I've Worked With
These are some of the competency areas I've supported:
Audit & Accounting
Financial reporting
Forensic accounting
Internal audit
International tax
Multistate tax
Securities valuation
Transfer pricing
Advisory
Balanced scorecard
Banking
Corporate responsibility and sustainability
Customer insight and analytics
Executive compensation
Financial services
Insurance
Manufacturing
Mergers and acquisitions
Retail
Risk management (credit, fraud, disaster)
Security and privacy
Profitability management and pricing
Shared services
Strategy
Supply chain
Technology
Benchmarking (data center, network, desktop, outsourcing)
Business intelligence
Cloud computing
Data center consolidation and outsourcing
Fintech
User training and adoption
Enterprise software implementation (installation, integration, conversion, ETL)
Enterprise software maintenance (upgrades, migration)
IT assessment and roadmap
Managed services
Mobile application development
Predictive modeling and analytics
Other B2B Services
Digital and creative services
Employee benefits administration
Market research and competitive intelligence
Working with Me
I'm a product of lean working environments, where relationship-building and an ability to personally execute are key to getting things done.
If there's anything Susan doesn't know about professional services marketing, it's probably not worth knowing. I am constantly amazed by her professionalism, her grace under pressure, and her ability to plan, execute and get results in a challenging environment.
—Junko Kaji, Acquisitions Editor, Deloitte University Press at Deloitte
Susan was great to work with at MicroStrategy. She led the marketing effort to rebrand the services organization as a thought leadership group focused on building out customer solutions using MSTR business intelligence experts and tools.
—Kathleen Shea Haley, Vice President of Professional Services at Ellie Mae
Susan has incredible skill, focus and goal orientation. She is highly effective at handling people; customers love her and she is able to influence the buying process. Susan has a deep understanding of software and professional services and is one of the most talented marketing professionals with whom I have worked.
—Emily Claire Smith, Director of Development Digital Strategy, University of North Carolina at Chapel Hill
Susan is extremely smart, a real team player, dedicated, organized and she has a wicked sense of humor to boot. What more could you ask for?
—John Novotny, Business Development and Project Management at ASRC Federal
Susan is very, very SMART! Pure and simple. She 'gets it.' She is able to quickly understand the marketing problem and develop the strategy and solution to attack it. She is articulate, professional and a really terric writer and editor!!…Customers and Sales Reps love her!! I would HIGHLY recommend SF!
—Lesley Dort, Director of Field Marketing, Visier
Susan is a consummate professional. Her ability to define, structure and develop technical marketing programs is second to none. She quickly understands the technical solutions and effectively identifies the key value propositions behind those solutions. She is extremely collaborative, easy to work with and always willing to hear all sides. In a nutshell, Susan brings experience, integrity and effectiveness to any technical marketing program.
—Erik Horn, Senior Program Manager, Cisco
Working with Susan has always been so refreshing. Not only is she a creative and pragmatic problem solver with a steady focus on achieving business results, she also brings a direct and honest approach to her work. And because Susan is so engaging, she brings out the best in project team members—so everyone wins. When you add her great sense of humor and wit, it's no wonder she's always been one of my favorite people.
—Larry Eckerle, Owner at Zero Gravity Group